ISP-PRO is designed to work with any Barcode Scanner which connects to the PC via the USB interface and which uses the USB-HID (keyboard) emulation mode.
This allows any inexpensive scanner to be used as long as it emulates typing the barcode characters as if they had been typed on the PC keyboard.
A typical USB-HID (keyboard) is the Newland HR42 scanner.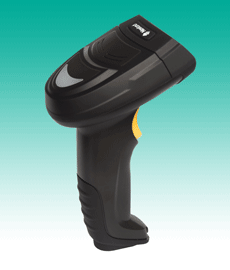 Click on the picture above for further information.