| | | |
| --- | --- | --- |
| | Spare 10-way ISP Cable for Equinox Programmers (500mm) with pull handle | |
The CAB-ISP10W500 is a spare 10-way In-System Programming (ISP) Cable designed to connect from any Equinox ISP Programmers to a 10-way IDC connector on a users Target System. The cable features 500 mm of flat ribbon cable with a 10-way IDC 0.1" female connector on each end. The connectors are bump polarised to prevent the connector being plugged in the wrong way around. One end of the cable has a reinforced loop handle on it allowing the cable to be removed from a Target System without straining the actual cable or connector. This makes this cable ideal for production or field use where the same cable may be inserted hundreds of times.

The cable is suitable for use with any Equinox ISP Programmer and also with any Atmel programmer or Start Kit which features the 10-way IDC connector. eg. STK500, STK501 etc.
| | |
| --- | --- |
| | Product Picture |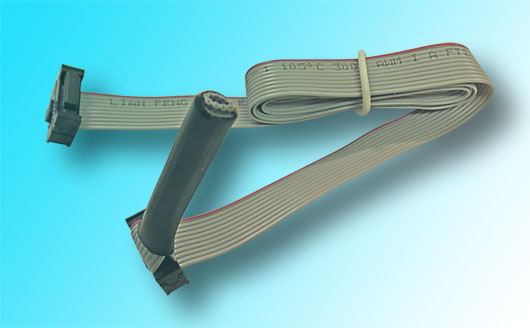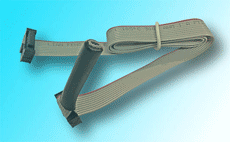 Product Information
Spare 10-way In-System Programming (ISP) Cable for Equinox Programmers (500mm) with pull handle
Equinox Technologies
CAB-ISP10W500
0 in stock
10 days delivery

6.95 (GBP)


[Excl. VAT]